3x1 – Die Schönheits-OP
Bastian's niche Kim has her first Boyfriend and Bastian enjoys the fact that he gets to known it before his brother Hagen. Besides that Anne plans to have a plastic surgery.
Gesehen von 21 Usern
3x2 – Der Wecker
Bastian and Anne struggle with their Relationship and Bastian's new digital alarm clock is the reason their Sex is not that great anymore. A dinner date with Till Schweiger and his girlfriend goes off the rails when Anne starts talking about their bedroom problems. Bastian tries to get some tips from Michael Kessler and his manager Regine.
Gesehen von 20 Usern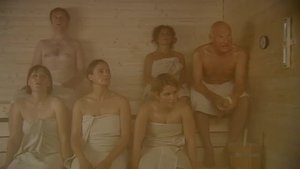 3x3 – Die Saunabürste
Hagen plans to bring his girlfriend Svenja to Volker Pastewka's birthday. Bastian isn't happy about that and to make matter worse he even forgot to buy Volker a birthday present.
Gesehen von 20 Usern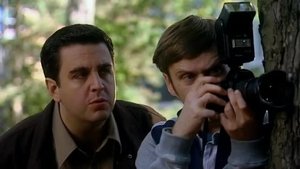 3x4 – Die rätselhafte Elsa
Volker's cleaner Elsa visits Bastian and admits that she wants to marry his father Volker. Bastian informs his brother Hagen and together they decide to check Elsa out carefully.
Gesehen von 20 Usern
3x5 – Mein Freund Jo
Anne's ex-boyfriend Jo is in town and sleeps on Anne and Bastian's couch. Bastian destroys Jo's business plans by accident but Anne think he did it on purpose because he is still jealous of Jo.
Gesehen von 20 Usern
3x6 – Der Tricorder
Bastian saves Regine from a collision with a truck. Since then Regina behaves strangely and godifies Bastian as her guardian angel. Bastian wants the old Regine back because he has to close an important Marketing deal.
Gesehen von 20 Usern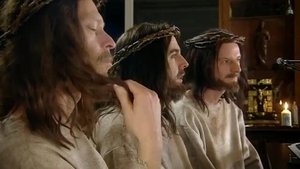 3x7 – Das Wunder von München
Bully Herbig plans to make a new movie about the bible and Bastian shall play Jesus. In the casting he has to compete versus Maddin Schneider and Michael Kessler and plays tricks on them.
Gesehen von 20 Usern
3x8 – Der Kochkurs
Bastian is not amused about visiting a cooking course with his girlfriend Anne. At their first visit he is more interested in the beautiful Sylvie than the cooking. Sylvie can't cook and is a huge film fan similar to Bastian.
Gesehen von 20 Usern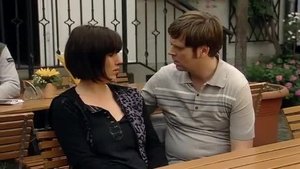 3x9 – Ein Tag mit Frau Bruck
Svenja has to pick up Hagen from the Eifel because his car broke down. Bastian has to accompany her but the trip turns into a nightmare when Bastian negatively comments on Hagen and Svenja's relationship.
Gesehen von 20 Usern
Quelle:
themoviedb.com