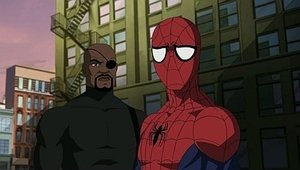 1x1 – Great Power
One year after becoming Spider-Man, a teenage Peter Parker is approached by Nick Fury to train with SHIELD.
Gesehen von 4 Usern
1x2 – Great Responsibility
When Spider-Man accepts Nick Fury's offer to be trained by SHIELD to become the Ultimate Spider-Man, he discovers that he will be joining forces with four other teenage Super Heroes: Nova, White Tiger, Power Man and Iron Fist.
Gesehen von 4 Usern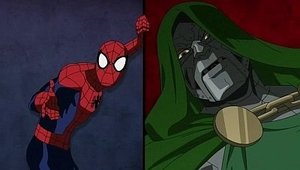 1x3 – Doomed
Spider-Man and his team arrive in Latveria to track down the menacing Doctor Doom. However, things turn for the worst when Doctor Doom tricks the team into taking him aboard the Helicarrier.
Gesehen von 4 Usern
1x4 – Venom
Doctor Octopus' newest creation Venom, an unstable clone derived from a blood sample from Spider-Man, shows up at Harry Osborn's house party and attacks Spider-Man and the other trainees, jumping from host to host.
Gesehen von 4 Usern
1x5 – Flight of the Iron Spider
When Spider-Man meets his idol Iron Man, he receives a specialized gift: the Iron Spider suit. However, Spider-Man experiences difficulty learning how to use the suit and begins to neglect his teammates. Meanwhile, the heroes battle the Living Laser, who takes advantage of Spider-Man's lack of experience using the new suit.
Gesehen von 4 Usern
1x6 – Why I Hate the Gym
Taskmaster goes undercover and infiltrates Peter's school to seek out Spider-Man. Spider-Man and White Tiger must put their differences aside and find a way to defeat an opponent who can mimic all of their physical abilities.
Gesehen von 4 Usern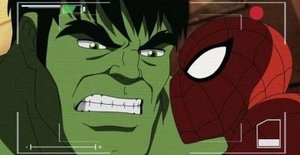 1x7 – Exclusive
Spider-Man agrees to a video interview with budding news reporter Mary Jane Watson, who gets a more exclusive scoop than she could ever have anticipated when Spider-Man and The Incredible Hulk engage in an all-out battle against Zzzax throughout Manhattan.
Gesehen von 4 Usern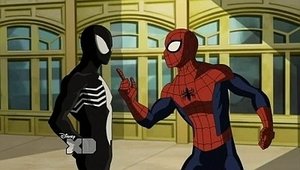 1x8 – Back in Black
It's bad enough when Peter catches a cold, but things go from bad to worse when a new Spider-Man dressed in black attempts to replace him.
Gesehen von 4 Usern
1x9 – Field Trip
While on a field trip, Spider-Man and his superhero friends encounter the mighty Thor, who is transformed into a frog by his mischievous half-brother Loki. Now, the heroes must venture to the magical world of Asgard in order to save the nine realms from Loki's wrath.
Gesehen von 4 Usern
1x10 – Freaky
After Spider-Man and the X-Man Wolverine apprehend the mutant Mesmero, the vengeful super villain uses his mental powers to switch their personalities, creating a serious identity problem for the two so different heroes.
Gesehen von 4 Usern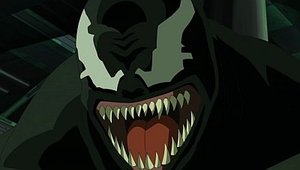 1x11 – Venomous
Spider-Man is confronted with the dilemma when Venom once again resurfaces. Caught between either trying to save Harry on his own or putting his trust in his teammates, who are under orders to finish Venom for good.
Gesehen von 4 Usern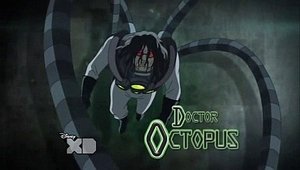 1x12 – Me Time
After a fight with Whirlwind, Spider-Man insists on a weekend off from Nick Fury and S.H.I.E.L.D.. Unfortunately, Doctor Octopus chooses this very time to attack Spider-Man when his job is threatened by Norman Osborn.
Gesehen von 4 Usern
1x13 – Strange
When New York is plunged into a mystical sleep, Iron Fist and Spider-Man (who is at first highly sceptical of magic) seek the help of Doctor Strange. In order to break the spell, the three heroes must face their own worst fears in the face of the spell's initiator, the extradimensional entity known as Nightmare.
Gesehen von 4 Usern
1x14 – Awesome
Spidey and Power Man fight the Juggernaut.
Gesehen von 4 Usern
1x15 – For Your Eye Only
After being late for training, Spider-Man is faced against an evil super army called Zodiac and their leader, Scorpio, who took over the S.H.I.E.L.D. Helicarrier and set it on self-destruct. Spider-Man and Fury must put their differences aside and fight the new menace as a team.
Gesehen von 4 Usern
1x16 – Beetle Mania
Spider-Man and his team are put on S.H.I.E.L.D. security detail to protect the all-too-critical-for-his-own-health J. Jonah Jameson from the Beetle, a prospect Spider-Man does not enjoy. Things do get personal when Spider-Man must also protect a highly determined Mary Jane, who is on her way to the Bugle for a job interview, from the high-tech villain.
Gesehen von 4 Usern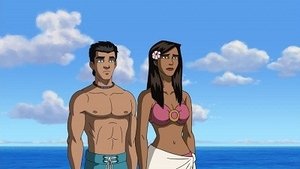 1x17 – Snow Day
When Phil Coulson wants the heroes to report to the S.H.I.E.L.D. ice base for winter survival training, Spider-Man and his team sneak off for a vacation on a deserted tropical island that Nova found on the S.H.I.E.L.D. database. However, they soon realize that there is an inhabitant on the island who sees them as his new playmates... and does not want them to leave again.
Gesehen von 4 Usern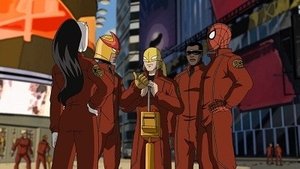 1x18 – Damage
When Spider-Man and his fellow teenage super heroes cause too much damage in a fight with the Wrecking Crew, Nick Fury assigns them to work with the super clean-up company Damage Control. But while working with Damage Control, Spider-Man uncovers a villainous mystery.
Gesehen von 4 Usern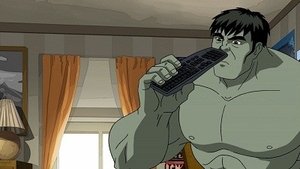 1x19 – Home Sick Hulk
Hulk smashes back into Spider-Man's life where he is sick with an alien infection caused by the Phalanx. Fearing that S.H.I.E.L.D. would want to lock the Hulk away rather than help him, Spider-Man sees no choice but to take Hulk home and keep him hidden from Aunt May while protecting him from the Phalanx and Fury.
Gesehen von 4 Usern
1x20 – Run Pig Run
Loki gets revenge on Spider-Man by turning him into a pig using an enchanted hot dog. Now, with the help of Thor and the entire S.H.I.E.L.D. force, "Peter Porker" must survive an Asgardian boar hunt across New York City.
Gesehen von 4 Usern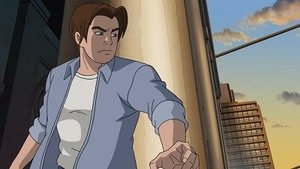 1x21 – I Am Spider-Man
Peter Parker is shocked to discover that Midtown High is putting on a Spider-Man musical starring Flash Thompson as Spider-Man. Things only get worse when Trapster mistakes Flash for the real Spider-Man.
Gesehen von 4 Usern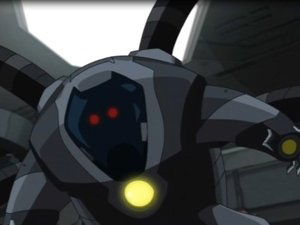 1x22 – The Iron Octopus
When Doctor Octopus takes over Iron Man's armors, Spider-Man and team work to stop his attacks on Oscorp and S.H.I.E.L.D.
Gesehen von 4 Usern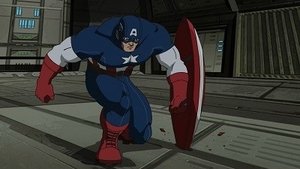 1x23 – Not a Toy
Spider-Man loses Captain America's shield, and it ends up in the hands of Doctor Doom.
Gesehen von 4 Usern
1x24 – Attack of the Beetle
To Peter's horror and jealousy, Aunt May and Coulson have become close and decide to go on a dinner date. Peter's intentions on crashing the party, however, are turned into a very literal crashing by the Beetle, who has an old grudge on Coulson.
Gesehen von 4 Usern
1x25 – Revealed
Doc Ock and Norman Osborn's plans collide, leading to the creation of a dangerous new foe: The Green Goblin.
Gesehen von 4 Usern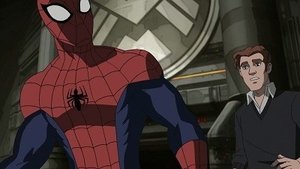 1x26 – Rise of the Goblin
Spider-Man and his team protect Harry Osborn from the Green Goblin, but even S.H.I.E.L.D. can't help them when the Goblin teams up with Venom.
Gesehen von 4 Usern
Quelle:
themoviedb.org