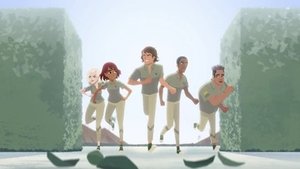 1x1 – Episode 1
Mischievous orphan Carmen enrolls at V.I.L.E. Academy, a school for thieves. Given the code name Black Sheep, she makes fast friends and enemies.
Gesehen von 2 Usern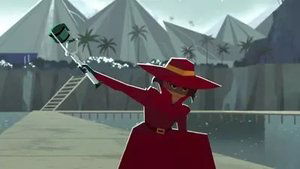 1x2 – Episode 2
Carmen crashes the graduates' caper, touching down at an archaeological dig site. But learning the truth about V.I.L.E. sets her on a new path.
Gesehen von 2 Usern
1x3 – Episode 3
Player navigates Carmen, Zack and Ivy to a secret lab in Indonesia, where V.I.L.E. is developing a fungus designed to destroy the country's rice.
Gesehen von 2 Usern
1x4 – Episode 4
While exploring a shipwreck off the coast of Ecuador, Carmen stumbles upon hidden treasure and an old rival. Meanwhile, two agents kidnap Devineaux.
Gesehen von 2 Usern
1x5 – Episode 5
In Amsterdam, Carmen goes undercover to nab a mastermind who's been replacing priceless paintings with amazingly accurate forgeries.
Gesehen von 2 Usern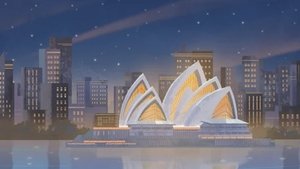 1x6 – Episode 6
Carmen tangles with V.I.L.E. operative Le Chevre at the Sydney Opera House. Crackle's there, too but he doesn't recognize Carmen.
Gesehen von 2 Usern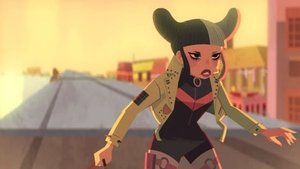 1x7 – Episode 7
When V.I.L.E. schemes to steal the Magna Carta from a Mumbai museum, Carmen squares off with a former classmate: origami expert Paper Star.
Gesehen von 2 Usern
1x8 – Episode 8
In foggy San Francisco, Carmen attends an elegant charity auction. When Mime Bomb steals a $10 million stamp, Carmen follows his trail to Chinatown.
Gesehen von 2 Usern
1x9 – Episode 9
Suspecting Carmen isn't working alone, Shadowsan and Coach Brunt interrogate Devineaux. Carmen uncovers the truth about her mysterious past.
Gesehen von 2 Usern
1x10 – Episode #1.10
Know what this is about? Be the first one to add a plot.
Gesehen von 2 Usern
Quelle:
themoviedb.org