1x1 – Pilot
When Carrie's father Arthur burns his house down, she and Doug let him stay in their house. If Arthur wants to live in their house, Doug has to give up his downstairs paradise. Carrie's sister Sarah also moves in with them.
Gesehen von 74 Usern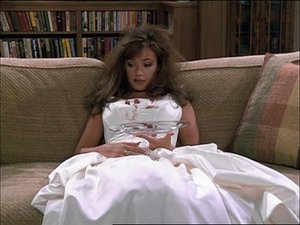 1x2 – Fat City
When Doug finds out that the women on Carrie's side of the family become overweight in their lives, he tries to keep Carrie from being overweight.
Gesehen von 74 Usern
1x3 – Cello, Goodbye
When Carrie keeps skipping softball games with Doug and the guys, Doug wonders what's going on. Doug finds out that Carrie is working late for her boss. Doug starts to wonder why Carrie fell for him. Doug tries to make it up to Carrie by going to a cello concert with her.
Gesehen von 74 Usern
1x4 – Richie's Song
When Doug finds out that Richie's girlfriend cheats on him, he must confront him with the news. However, Doug has some trouble telling his friend about his girlfriend.
Gesehen von 74 Usern
1x5 – Paternal Affairs
Doug and Carrie throw a wedding anniversary party for themselves. Doug invites his aunt, and finds out that his aunt and uncle are having problems. When Arthur meets Doug's aunt, he falls for her. Can Doug stop their relationship, or let it be.
Gesehen von 74 Usern
1x6 – Head First
Doug tries to get Carrie to pay more bedroom attention to him by becoming Arthur's "playmate". Can Doug withstand Arthur's crazy amusement?
Gesehen von 75 Usern
1x7 – The Rock
When Carrie and Doug cash in her wedding ring, they wonder if they did the right thing. They buy a satellite dish and a hot tub with the money they got with the ring. They soon find out that they get bad karma from the selling of the ring. Did selling their most prized possession give them their bad karma?
Gesehen von 75 Usern
1x8 – Educating Doug
Carrie decides that she and Doug are getting dumber everyday, so she signs them up for a classic literature class. Doug is not very happy about the decision, and tends to goof off in the class. They are given an assignment to read the novel "Jane Eyre", and then answer questions on what they read. Doug never reads the the book, and is desperate for the answers.
Gesehen von 75 Usern
1x9 – Road Rayge
While Doug is taking a driving test, he runs into Ray Barone. Ray seems to have trouble with a few of the questions, and asks Doug for the answers. Doug is caught by the instructor, and loses his license. Ray makes it up to Doug by bringing him to a New York Jets game. Ray's brother Robert goes with them. Ray lets Doug drive, and Robert finds out that Doug does not have a license. Robert, being a cop, tells Doug to pull over. Doug finally gets his license back. Look for an appearance from Peter Boyle play Ray's father Frank Barone.
Gesehen von 74 Usern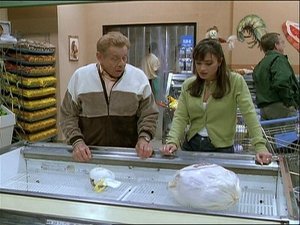 1x10 – Supermarket Story
Doug, Carrie and Arthur have an extraordinary day in the supermarket while shopping for Thanksgiving.
Gesehen von 74 Usern
1x11 – Noel Cowards
Its the Christmas season and Doug and Carrie have their eyes on a new car, but when they find out they can't afford it Arthur surprises them with something quite unexpected.
Gesehen von 74 Usern
1x12 – Fixer Upper
Carrie arranges a blind date for Spence with Jenny, one of Carrie's co-workers.
Gesehen von 74 Usern
1x13 – Best Man
Doug, Carrie, Arthur, Deacon and Kelly are going to the wedding of Todd, an old friend of Carrie and Kelly. Just before going to the wedding, Doug finds out Carrie once had sex with Todd.
Gesehen von 74 Usern
1x14 – Dog Days
The dog of the new neighbors keeps Doug and Carrie up all night. Arthur thinks Charles Schultz based Peanuts on him.
Gesehen von 74 Usern
1x15 – Crappy Birthday
Doug has planned to watch a wrestling game on the same day Carrie turns 30.
Gesehen von 74 Usern
1x16 – S'ain't Valentine's
Doug is planning to take Carrie out to dinner on Valentine's Day. Before he takes Carrie out, Doug, Deacon, and Richie go to Spence's house to wish him a happy birthday. Spence's mom is throwing the party, and has had a little too much to drink that night. Spence's mom embarrasses him so much he leaves. The boys can not leave because Spence's mom is very unstable. In the mean time, Carrie has dinner with a man she met at the restaurant's bar. Can Doug make it out in time?
Gesehen von 74 Usern
1x17 – Court Date
Carrie gets a ticket and since it's her fourth, the car insurance will be doubled. Doug is cross with Carrie about this and when the cop who gave Carrie the ticket wants to go out with her, Doug insists she goes out with him.
Gesehen von 74 Usern
1x18 – White Collar
Doug gets a promotion. Carrie is thrilled with this, Doug however doesn't like the job.
Gesehen von 74 Usern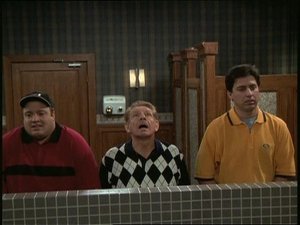 1x19 – Rayny Day
At the same moment he has Richie over to talk about his divorce trouble, Ray Barone calls Doug to play golf. This is a tough call for Doug.
Gesehen von 74 Usern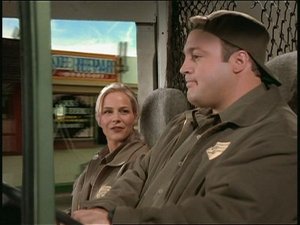 1x20 – Train Wreck
Doug doesn't like that Carrie isn't jealous when Doug's new trainee is a very pretty girl. Meanwhile, Arthur has his own millennium problem...with a tombstone.
Gesehen von 74 Usern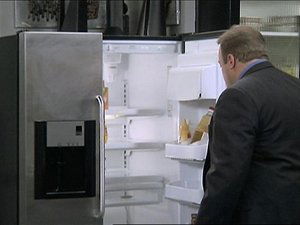 1x21 – Hungry Man
Carrie's boss invites Doug and Carrie to a cocktail party. Doug, plagued by enormous hunger since he hasn't eaten all day, behaves far from perfect.
Gesehen von 74 Usern
1x22 – Time Share
Tim and Dorothy from next door offer Doug and Carrie their house at the beach because they are divorcing.
Gesehen von 74 Usern
1x23 – Where's Poppa
Carrie and Doug began to realize how much they miss spending time just the two of them, so they try to get Arthur out of the house as much as possible.
Gesehen von 74 Usern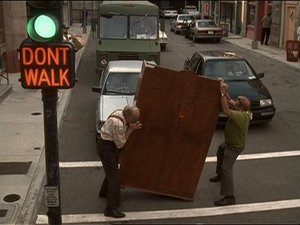 1x24 – Art House
Arthur almost gets Doug fired and because of that Doug says how he really feels about Arthur. Arthur then decides to move out.
Gesehen von 74 Usern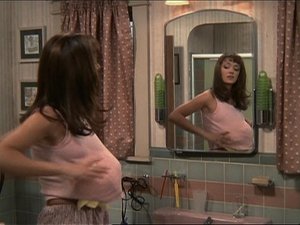 1x25 – Maybe Baby
Doug and Carrie consider having a baby.
Gesehen von 74 Usern
Quelle:
themoviedb.com