1x1 – Offred
Offred, one of the few fertile women known as Handmaids in the oppressive Republic of Gilead, struggles to survive as a reproductive surrogate for a powerful Commander and his resentful wife.
Gesehen von 12 Usern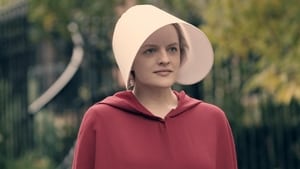 1x2 – Birth Day
Offred and her fellow Handmaids assist with the delivery of Janine's baby, prompting Offred to recall her own daughter's birth. Offred draws closer to Ofglen while dreading a secret meeting with the Commander.
Gesehen von 11 Usern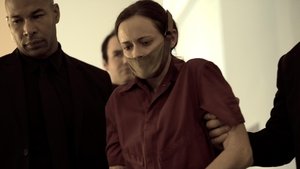 1x3 – Late
Offred visits Janine's baby with Serena Joy and remembers the early days of the revolution, before Gilead. Ofglen faces a difficult challenge.
Gesehen von 11 Usern
1x4 – Nolite Te Bastardes Carborundorum
Punished by Serena Joy, Offred begins to unravel and reflects on her time with Moira at the Red Center. A complication during the Ceremony threatens Offred's survival with the Commander and Serena Joy.
Gesehen von 11 Usern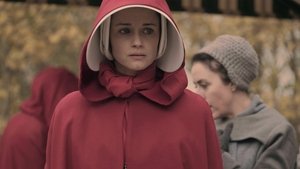 1x5 – Faithful
Serena Joy makes Offred a surprising proposition; Offred remembers the unconventional beginning of her relationship with Luke; Ofglen, now Ofsteven, tries reintegrating into Gilead.
Gesehen von 11 Usern
1x6 – A Woman's Place
When a trade delegation from Mexico comes to Gilead, Offred discovers several shocking secrets.
Gesehen von 11 Usern
1x7 – The Other Side
What happened to Luke after he was separated from June and his daughter Hannah. He tries surviving the harsh, new world alone so he can find them again.
Gesehen von 11 Usern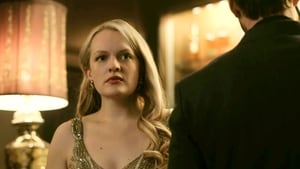 1x8 – Jezebels
While his wife is away, Commander Waterford takes Offred on an excursion outside the walls of Gilead to a den of iniquity where she finds a familiar face.
Gesehen von 11 Usern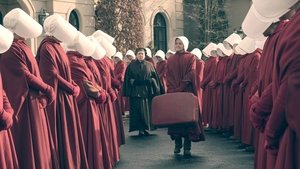 1x9 – The Bridge
June is tasked with going back to Jezebels to find a package. Meanwhile in Gilead, Janine has trouble relinquishing her newborn baby.
Gesehen von 10 Usern
1x10 – Night
Serena Joy confronts Offred and the Commander. Offred struggles with a complicated, life-changing revelation. The Handmaids face a brutal decision.
Gesehen von 10 Usern
Inhalt
Quelle:
themoviedb.com