2x1 – Se acabaron las máscaras
As forensic experts comb the Toledo country house for DNA, the Professor loses control. Inside the Mint, the robbers' nerves reach a breaking point.
Gesehen von 18 Usern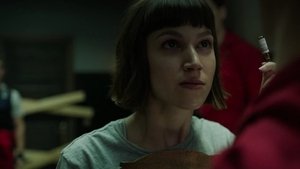 2x2 – La cabeza del plan
The police interrogate the first robber to be captured. Furious over Berlín's recent actions, Río takes a stand against him.
Gesehen von 13 Usern
2x3 – Cuestión de eficacia
Hoping to learn the Professor's identity, Raquel appeals to her captive's emotions. A punishment for high treason sparks a revolt among the robbers.
Gesehen von 13 Usern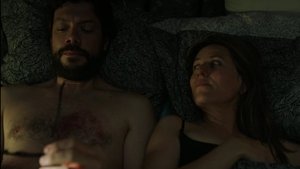 2x4 – Episode #2.4
Recognizing their plan isn't working out, the robbers instead aim to win over the public via the press. Raquel sets a trap to capture the Professor.
Gesehen von 13 Usern
2x5 – Episode #2.5
Arturo tries to set another escape plan in motion. During a conversation with Salva, Raquel spots a tiny detail that gets her mind racing.
Gesehen von 13 Usern
2x6 – Episode #2.6
After confessing a long-held secret, Moscow loses his son's trust. A contingency plan to free Tokyo hits a snag, forcing her to improvise.
Gesehen von 13 Usern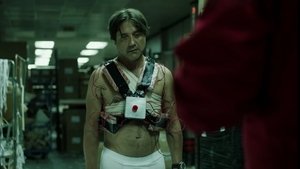 2x7 – Episode #2.7
With one of their own critically injured, the robbers race against time to save his life. During a moment alone, Ariadna makes a confession to Monica.
Gesehen von 13 Usern